Anxiety in kids and everyday calming techniques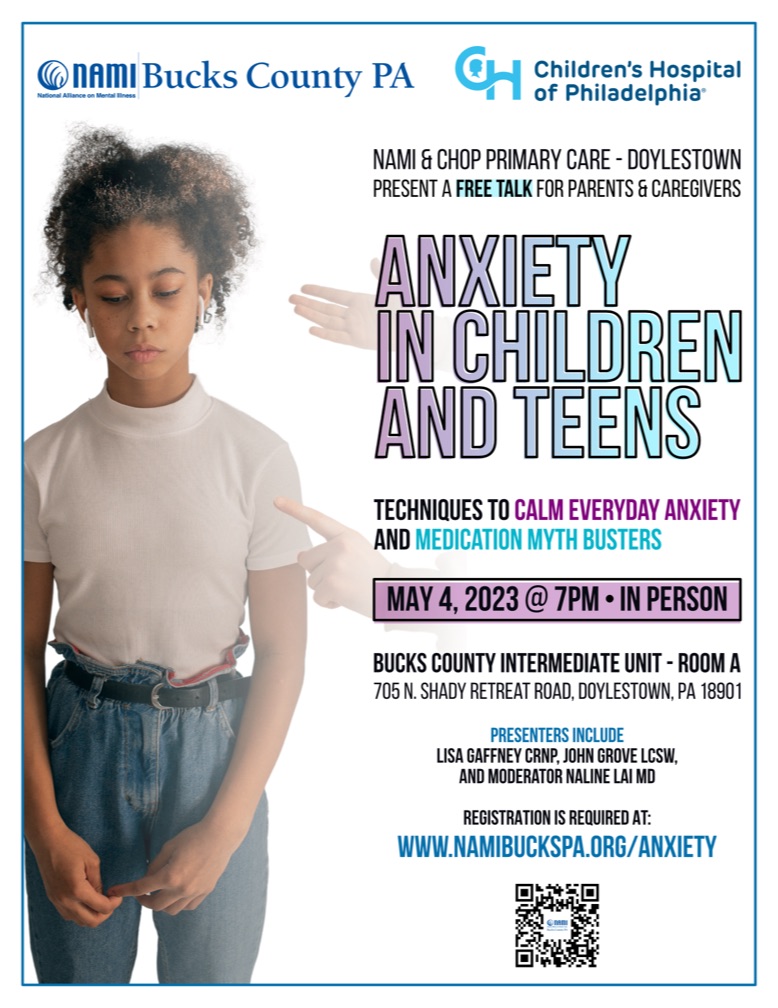 Wondering about signs of anxiety in your child or teen? Interested in everyday ways to help calm them? Take a peek at this post that one of your two peds contributed to: When Your Child's Anxiety Is Worth Worrying About — and How to Help in The Children's Hospital of Philadelphia's Health Tips.
A Bucks or Montgomery County, Pennsylvania parent or caretaker? May is mental health awareness month and NAMI Bucks County and CHOP Primary Care, Doylestown have teamed up to give an in-person talk this week! Registration information above- hope to see you there!
Julie Kardos, MD and Naline Lai, MD
©2023 Two Peds in a Pod®